This review page is supported in part by the sponsors whose ad banners are displayed below



Reviewer: Glen Wagenknecht
Financial Interests: click here
Sources: Audio Space CDP 8A CD Player, Wyred4Sound Music Server & DAC-2
Preamplifier: Audio Space Reference 2S, Tortuga Audio LDR6 Passive
Amplifier: Bel Canto 200.4 Tapping TP22
AV Receiver: Pioneer Elite SC-25
Main Speakers: Apogee Duetta Signature, Paradigm Servo 15 subwoofer, Audio Space AS-3/5A
Stands: Charisma Audio Function Stands,Target Stands
AV Speakers: JohnBlue M3s
AV Subwoofer: Paradigm PW-2200
Desktop Audio Speakers: Swans M200 MkIII
Desktop DAC/Pre Headphone Amp: DA&T U-2
Cables: Audio Art SE and Classic cable looms, JPS Labs Ultraconductor 2 speaker cables, Madison Audio Lab E3 Extreme 1 Interconnects/Extreme 2 speaker cables, Signal Cable Silver Reference interconnects and speaker cables, digital optical and coax cable.
Resonance Control: Solid Tech, EquaRack Footers, Weizhi Precision Gold Glory footers, Boston Audio TuneBlock2 footers, Audio Exklusiv Silent Plugs, Audio Exklusiv d.C.d. Base and d.C.d. Footers, Superspikes, CA Electronics Standard Cones, Feet, Cable Clamps, and Black Diamond
Powerline conditioning: Exact Power EP15A, Noise Destroyer power filtration
Accessories: TrueHarmonix Black Magic CD Mat Herbie's Super Black Hole CD Mat
Main Room size: 12' x 17'
Home Theatre: 10.5' x 16.5'
Review component retail in Canada: LFR1100-HP $4'400/pr (includes dedicated DSP1100), extras provided for review - outrigger feet $240/2prs; XLR DSP1100, a $225 upgrade over the base DSP1100; M22v3 loudspeakers $518/pr



When Axiom's LFR1100-HP became available for review, it piqued my curiosity. The LFR stands for linear field radiator. Advertised as a DSP-controlled omni, this tall multi-driver floorstander certainly did not look the part of the textbook point source championed by Stewart Hegeman and the discontinued Murata spherical or the Ohm F, German Physics and MBL. This was a different take on both the definition and execution of uniform 360° dispersion. Was Axiom adding a page to the textbook or indulging in advertising spin?



As luck would have it, the manufacturer was within driving distance. An offer to meet and greet the designers afforded me an irresistible opportunity to shed the regimen of the city and enjoy some truly beautiful countryside in the legendary Algonquin Park with its picturesque resort areas and hidden retreats for reclusive Hollywood celebrities. My wife was available, the weather was gorgeous. Road trip time.



When we arrived at the Axiom facility, the outside was an unobtrusive modest structure blending gently into the forest backdrop. Entering the building proved first impressions deceptive. It expands further and further over two stories in an excellent imitation of Doctor Who's Tardis (for those not of the sci-fi geek persuasion, the Tardis is an inter-dimensional vehicle disguised as a tiny antique British Police call box with unlimited space inside.) President Ian Colquhoun and R&D manager Andrew Welker were there to greet us and proudly give us the grand tour showing shiny new product in production as well as answering questions about the LFR1100 in engineering approaches, philosophies and history in general. The first question mandatory for readers unfamiliar with the company was, "who is Axiom?"



Axiom are a Canadian company who have earned a solid reputation for high value budget-conscious 'audiophile' gear with critical and popular praise across their long 33-year history. Officially started in 1980, the story of this firm follows the fortunes of Ian Colquhoun from talented enthusiast to designer/entrepreneur in a fortuitous time period of Canada's history which marked the involvement of the National Research Council (NRC) in the hifi field. With the participation of upcoming designers, researchers and reviewers, this facility forged the principles of standardized testing and measurements that serve as historical benchmark for today's high-end industry. It was a golden age that gave birth to industry legends. And Ian Colquhoun was one of that small band of brothers. When the fledgling Canadian audio industry took wing, Mr. Colquhoun decided to locate Axiom headquarters and primary production in his hometown of Dwight, Ontario/Canada.


President Ian Colquhoun


Initial offerings followed the traditional marketing model but by 2000 Axiom chose to increase their competitiveness by going direct sales, first to the US, then Canada three years later and finally worldwide in 2005. Staying ahead of the curve, they also saw the need for quality product in multiple disciplines of audio and expanded their repertoire first in speakers—indoor, outdoor, in/on wall, subwoofers, 2-channel and multi-channel—followed by a growing assortment of electronics including class D switching amps. In 2012 Axiom crossed the frontier of DSP speaker control with the introduction of the technologically sophisticated LFR1100 flagship at the Son et Image Montreal show which since has been followed by the LFR880 and LFR660 omni siblings in November 2013. As though demands of their own burgeoning product line weren't challenging enough, they also took on manufacturing responsibilities for the prestigious Bryston speaker brand.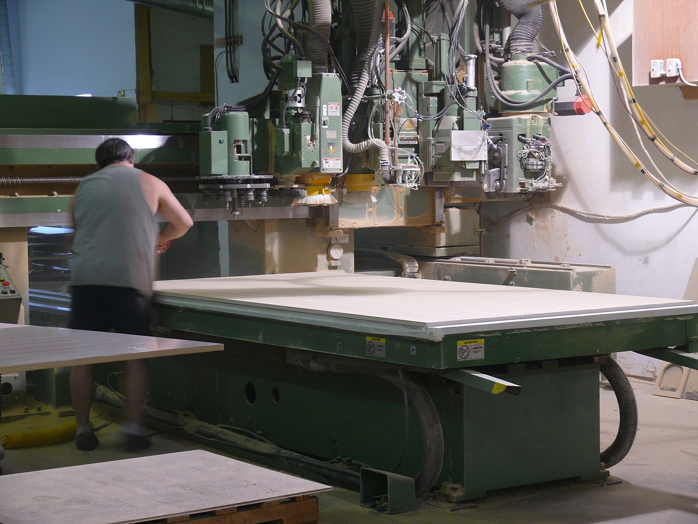 Continued product expansion and aggressively priced competition have demanded greater resources on all fronts. Facilities were constantly expanded. Testing and equipment evolved to provide greater accuracy and control. In 2005 Axiom duplicated the Ottawa NRC anechoic facility on their own site in Dwight. When subwoofers came into the picture, Axiom constructed an outdoor microphone tower to formulate a more accurate picture of true bass response. When the advantages and perils of offshore product became evident, the company chose not merely to outsource but open their own facility in Shanghai China.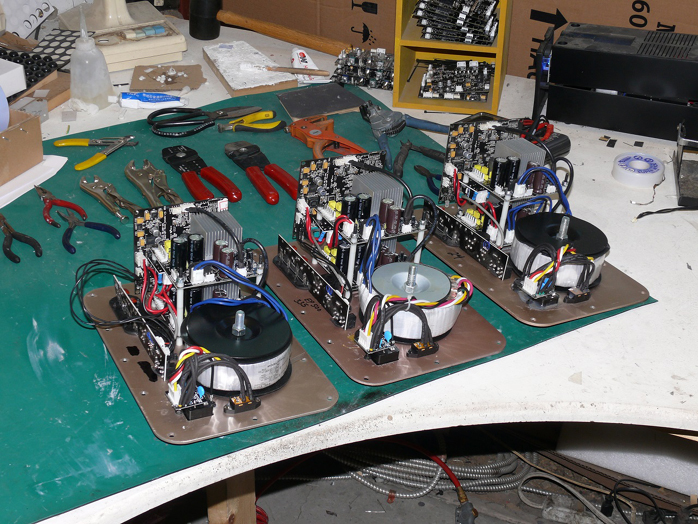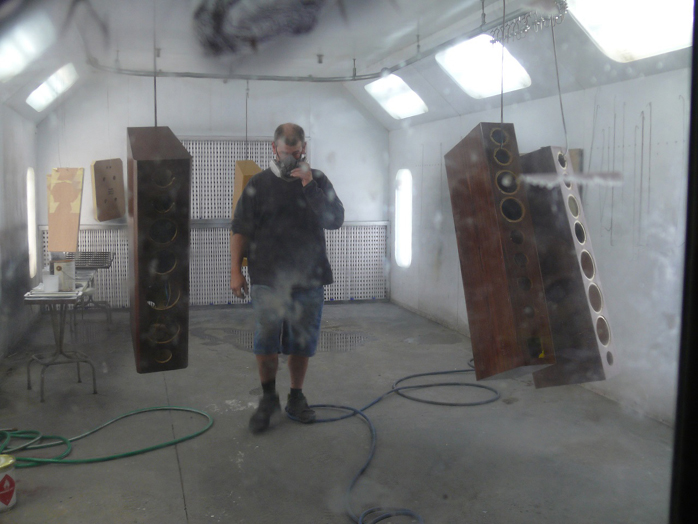 Quality control is high priority and Axiom go to great lengths to oversee every step of the process. Raw drivers, cabinets, crossovers, amplifiers and DSP are all designed, assembled and finished in the Dwight plant. Plastic components are created with injection molding equipment to ensure immediate inventory. Rigorous quality checks abound at all stages. Individual drivers are subjected to testing off the assembly line and a secondary anechoic chamber adjoining the line assures that the product matches specs. As a final step loudspeakers are subjected to very high SPL in a sealed room to guarantee survival under real-world abuse.



Today Axiom are an international company with worldwide sales. As with many Internet-direct companies, Axiom attempt to make the purchase decision as painless as possible. They offer a 30-day home trial, online setup videos, room planning, consultancy via phone or e-mail, 5-year warranties against defects and free shipping worldwide.


Blind listening tests.


This background acts as prelude to my review. Originally the LFR1100 was the sole item on the docket. Ambitious flagship with state-of-the-art aspirations was hard to resist. But real life interests also had me curious about more modest fare. By happenstance the top-line M22v3 monitor presented itself for consideration. It appeared intriguing by incorporating an unusual set of deliberate design decisions that promised strong performance in specific areas. Could it be a wolf in budget sheep fleece? Axiom offered to supply a review pair. The single assignment became a family affair. Time to chat with the designers, president/chief designer Ian Colquhoun and R&D manager Andrew Welker.


Debbie Swinton happily working outside the high SPL booth.